The Classic Spicy Challenge: Dry-fried Chicken Leg Fillet with Dry Red Chili Pepper
20 oktober 2023
Fulu Mandarijn is definitely one of the tops on the list of Chinese Restaurant Amsterdam. We serve great authentic Szechuan cuisine like Dry-fried Chicken Leg Fillet with Dry Red Chili Pepper and Boiled Beef Tenderloin in Hot Chili Sauce with Dry Chili Pepper on Top, etc. As the best and most authentic Chinese Restaurant in Amsterdam, we are located in the heart of Amsterdam, only 2 minutes walk away from Dam Square. You can also come to Fulu Mandarijn by tram to the stop Rokin, you will then easily find the most amazing Chinese restaurant in Amsterdam right away.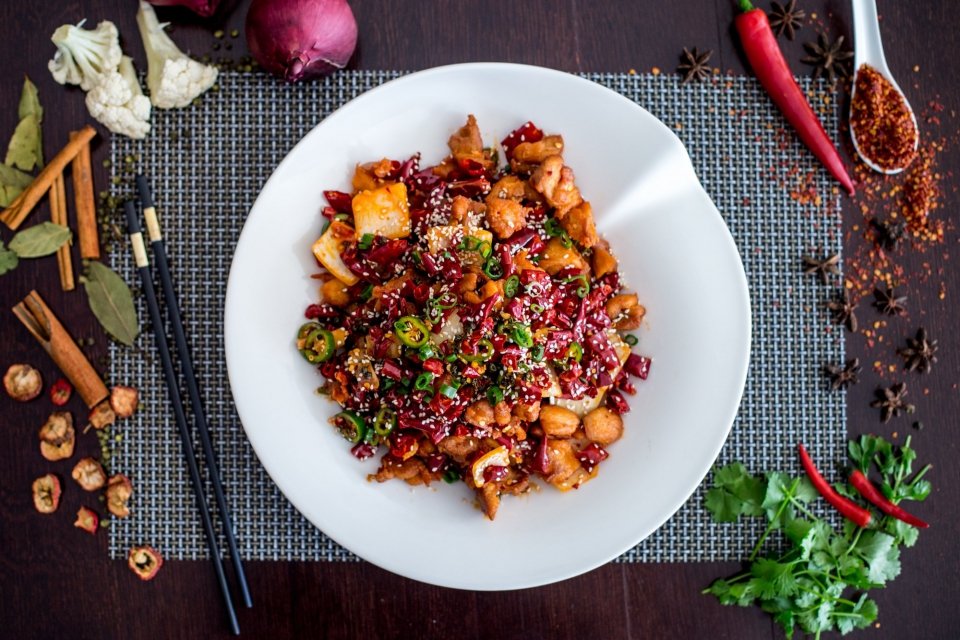 As we speak of our authentic Szechuan cuisine, we highly recommend you to taste one of our most delicious and popular dishes: Dry-fried Chicken Leg Fillet with Dry Red Chili Pepper(辣子鸡,Laziji). Our chef prepares this dish using traditional Szechuan craftsmanship, first cutting the chicken thighs into small pieces to marinate, then deep frying the chicken in oil to let the flavors soak in the chicken. With pungent Sichuan dry chili, peppercorns and mace, this dish presents layers of deliciousness, and the chicken is also crispy on the outside and tender on the inside due to the marinating and deep-frying, which will definitely satisfy your taste buds!

You can check our YouTube video to see how we make our delicious Dry-fried Chicken!
Best Chinese Restaurant Amsterdam Centrum City Centre, Netherlands--Fulu Mandarin Restaurant
A 3-min walk from the Royal Palace of Amsterdam
Address: Rokin 26, 1012 KS Amsterdam, Netherlands
Phone: +31 20 623 0885
Reservations website: https://fulumandarijn.com/
Delivery: fulumandarijn.com, ubereats.com, thuisbezorgd.nl
You can call them to reserve or get the food from delivery site.