Squid Game Event
30 november 2021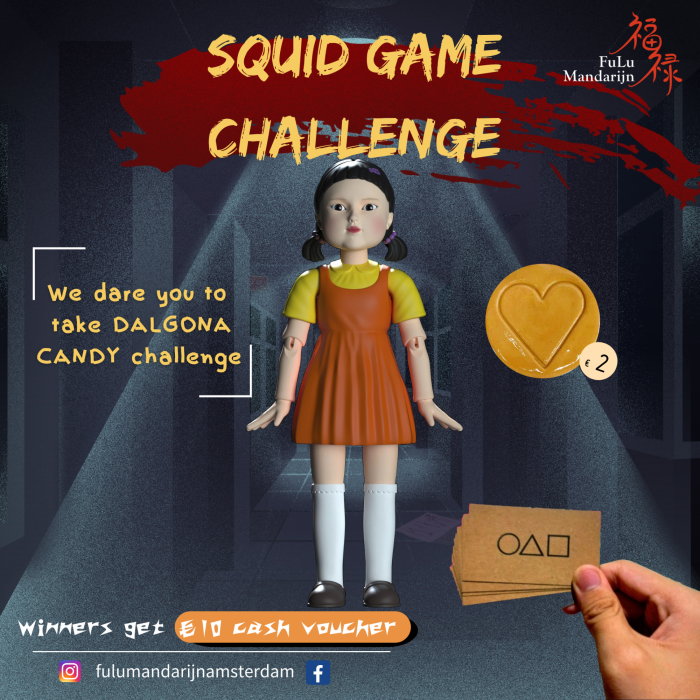 2021 is such a hit for Asian culture. We are sure you have heard about Squid Game - the hottest Korean Drama earlier this year. Fulu Mandarin created our homemade Dalgona Candy for our customer to try out the children games in the series.
The aim is to carve out shapes from a honeycomb-like mixture candy. It sounds simple, but the cookie is fragile, only made from sugar and baking soda.
Honeycomb candies have served for customers to try the trending #squidgamechallenge. €10 cash voucher will be rewarded if customers were able to carve out the shape.
We received so much love and interest from this event. The feedback is always the warmest feeling and become our motivation.
Thank you for your support.
Stay tune to our latest promotion and events via Instagram
stay safe~