Wish you a splendid day with the love of your life!
17 februari 2022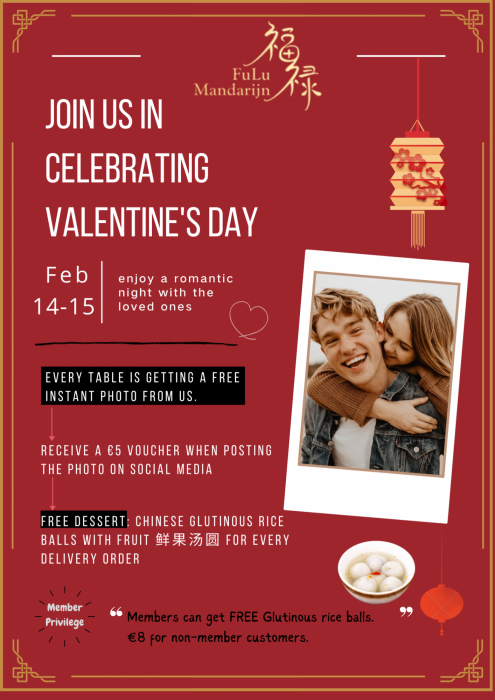 Enjoy Valentine's Day dining privileges with your loved one.
Whether you are celebrating Valentine's Day, Lantern Festival or both, Fulu Mandarijn wishes to present you with a choice of dining privileges, so you can enjoy a romantic evening.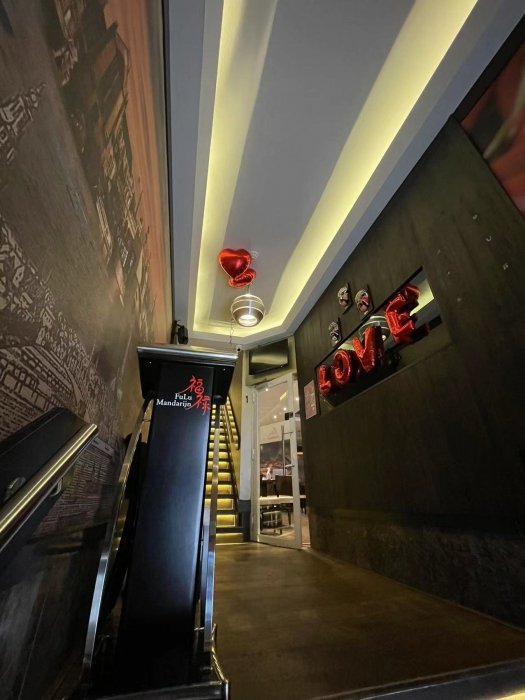 Every Table gets an instant photo with you partner from us for free. On top of that, you can get a €5 voucher when posting it on Social Media,
Isn't a spectacular dining experience?
Don't wanna miss any fabulous event from us? Follow us on Instagram