Get festive with an Easter surprise from Fulu Mandarijn
09 mei 2022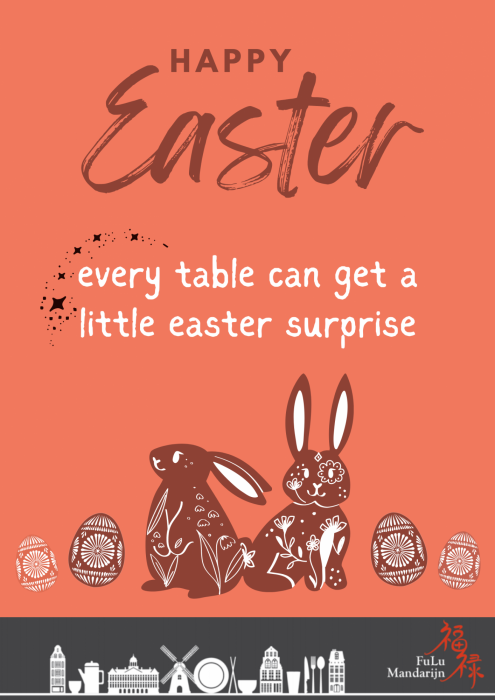 Easter's such a good time for getting together with friends and family.
We want this Easter break to be truly memorable for you.
We have prepared a little surprise for all dine-in and delivery orders from 16 April to 17 April: An Easter Egg. Hope you guys like our gift.
Enjoy an Easter escape with FuLu Mandarijn.

Feel free to reach us on social media or call us at +31(0)206230885 for enquiry.