Must order dish-Stone Potted Sea Bass
13 december 2022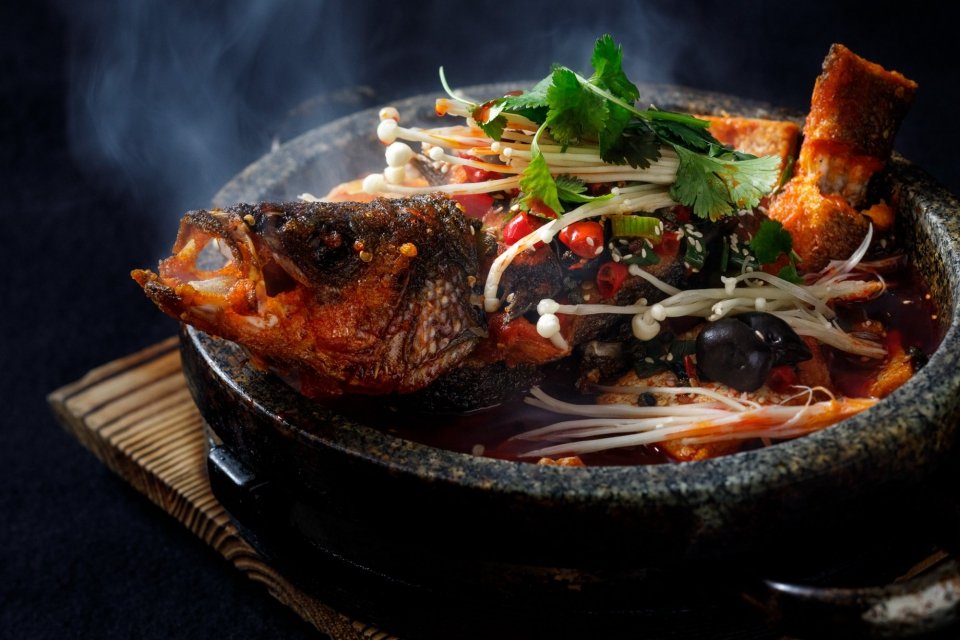 In Chinese, "fish" (鱼 yú /yoo/) sounds like 'surplus'. Chinese people always like to have a surplus at the end of the year.
A fish dish is to Chinese New Year what turkey is to Christmas dinner.
One of our signature dishes- Stone Potted Sea Bass in hot chili sauce is a MUST-order dish.
The stone pot is very insulated and keeps the dish hot for long time, which ensures the fish stay soft and tender. The soup which is made from broth and our secret Sichuan sauce, mixing with Enokitake, fungus and tofu…
Amazingly delicious!
To view more our seafood dishes, click here: https://www.youtube.com/watch?v=A1DeJ_VpCM0
About our membership cards: The membership card application is completely free, membership card cannot be lend to others. To apply: https://fulumandarijn.com/membership
______________
FuLu Mandarijn Amsterdam: The Best Chinese Restaurant in Amsterdam City Center
Fulu Mandarijn Amsterdam: Het beste Chinese restaurant in het centrum van Amsterdam
福禄酒楼是阿姆斯特丹非常著名的中餐馆,坐落在水坝广场附近,在这绝佳的位置向您呈现最正宗的中国菜系及热情专业的服务,令您享受今生难忘的用餐体验。
福禄酒楼共有三层装饰优雅不同风格的餐厅,可同时容纳二百多人就餐。以烹饪川菜及各式新鲜海鲜为主,在欧洲享有盛名,曾多次登上阿姆斯特丹美食攻略推荐的榜首,被荷兰国家电视台和多家国家新闻媒体采访并报道,是当地客与游客在必去的中餐厅,也是众多中外明星经常惠顾的地方。
More information at: www.fulumandarijn.com
Location:Rokin 26, 1012KS, Amsterdam
Opening Hours
Monday 11:30-22:00
Tuesday 11:30-22:00
Wednesday 11:30-22:00
Thursday 11:30-22:00
Friday 11:30-22:30
Saturday 11:30-22:30
Sunday 11:30-22:00